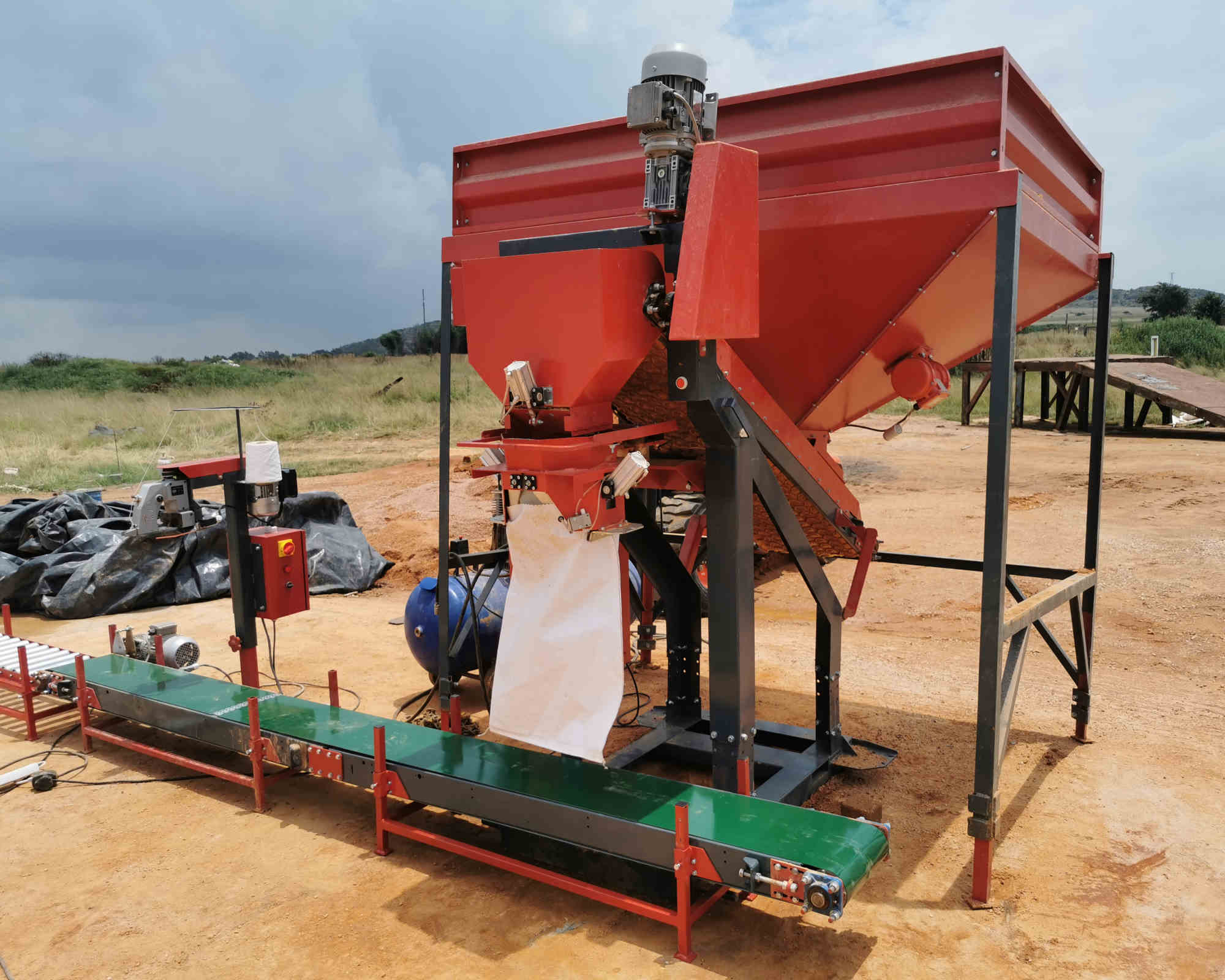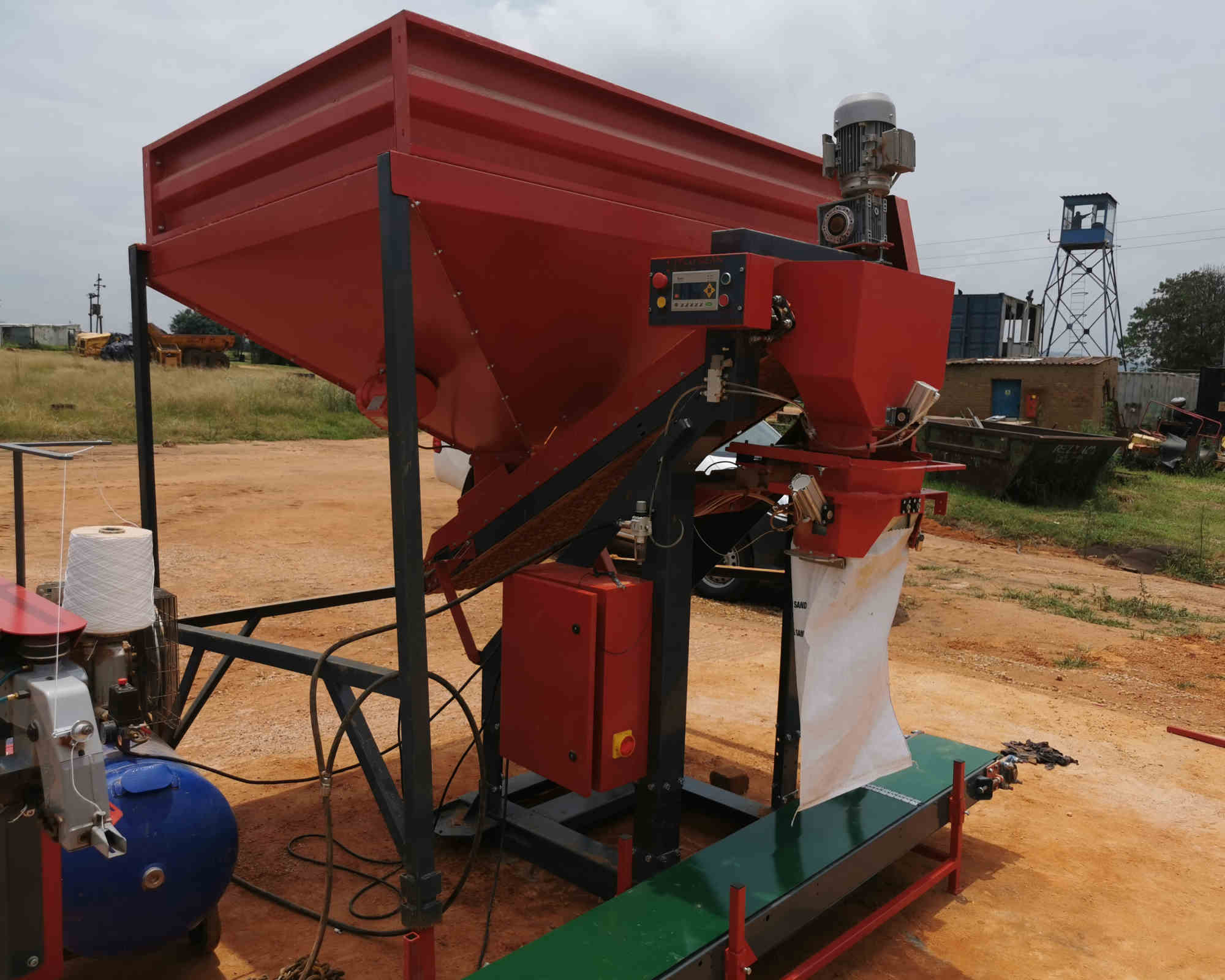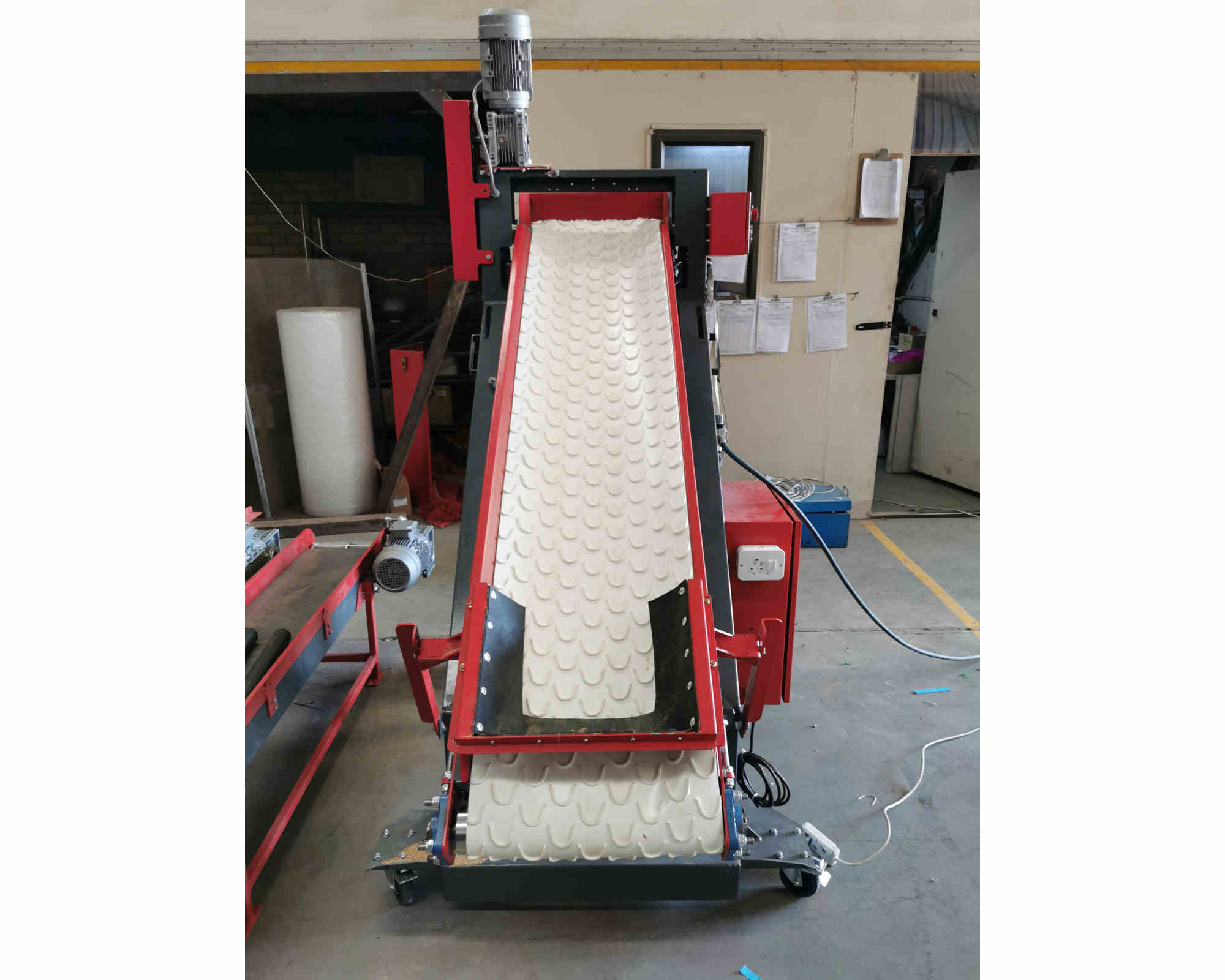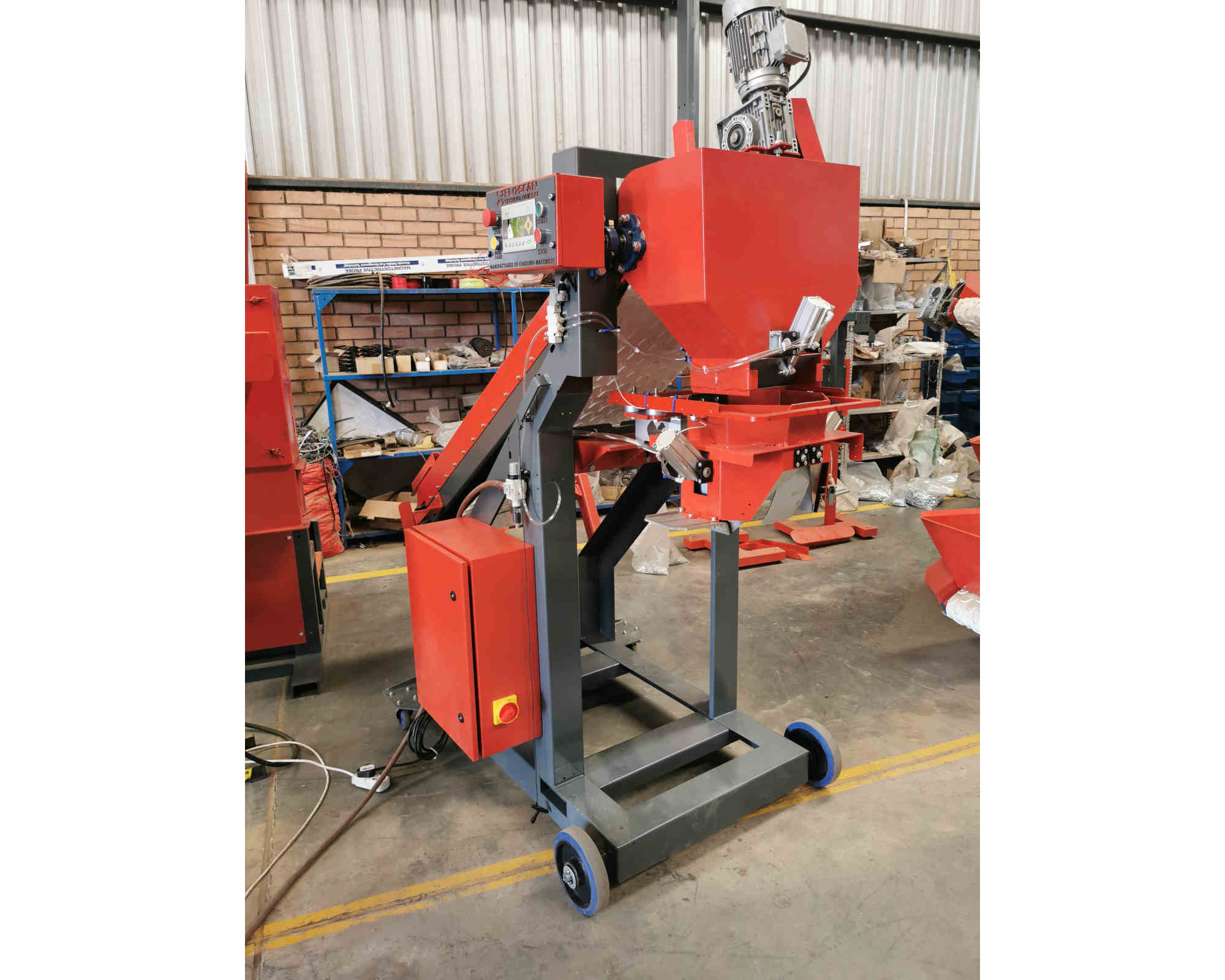 6 bags/min (35kg)

1.1 kW 230 Volt

3000Lx2300Hx3000W

600kg

Load cell control
What is a Sandbagger or Compost Machine?
It is industrial machinery used to fill many bags automatically. Choose from a wide range of sandbagger and composting machines for your bagging needs. You do not have to struggle with a manual bagger when automating the process delivers so many rewards.
All sandbagging and compost machines are lightweight. They are very easy to operate. Flo-Scan has you covered for all your sandbagging needs. Choose quality bagging machinery from us. They are efficient and deliver when you need them most.
With the right sandbagger, you can increase production quantity for landscaping, building materials, and other products.
Do Bagging Machines Only Bag Compost and Sand?
No, sandbagging or compost machines can be used to bag many products, including organic matter, landscaping supplies, and mulch.
Beneficial Features of Our Bagger
You can increase production quality with a neat chute design.Your machine for bagging includes automatic weighing. This help you reach the target weight for each bag. Our bagging machine options fill all bags by weight, for optimum efficiency.
What Are the Advantage of Using a Sandbagger Machine?
The smooth flow of products and minimising labour are two of the biggest advantages.A sandbagging/ compost machine is perfect for small production lines. It is also ideal for commercial use.
Increase Sales. Increase compost sales with a faster production line.
Reduce Manual Labour. A big advantage of automatic compost machines is it reduces the backbreaking work of the filling of bags.
Save Time. Using a machine for bagging is convenient. They can handle time-consuming tasks in half the time. A machine for bagging can fill more bags per hour than manual bagging.
Increase Accuracy. Machine application is also accurate.
Package Materials Easily. Packing a wide range of materials. This includes foodstuffs and agriculture products. These are all made easier with machine application.
How Do Sandbagging Machines Work?
Our bagging equipment presents complete solutions for bagging and sealing any product.
The filling times of bagging depend on the type of material we use for bagging.
A single hopper can fill 7 to 9 bags per minute. (35kg)
You only need one person to operate the bagging machine.
The machine comes with an optional modular sewing system. This is one of the most practical machine features.
What Can a Sandbagger or Compost Machine be Used for?
Bagging machines fill products inside a bag. We use them for a wide range of products and purposes. These include stock feed, granular materials, and organic waste.
These machines fill bags in bulk. Whether we use the basic sand bag filling machine for animal feed or manure, they have the same goal: enhanced speed and efficiency.
We also use the machine application for grains, soil, gravel, and sand. Sandbagging presents opportunities for larger-scale operations in the agriculture, civil construction industry, and commercial sectors.
You can use an automatic sandbag machine for a static filling station or in mobile operations.
Key Benefits of Using a Machine for Bagging
There are many reasons we would include bagging equipment for fertiliser production. The production of fertiliser processing is a lot faster. The reason is we fill bags in bulk. Keep quality compost in airtight bags for increased compost sales.
Bagging machinery helps your team produce on schedule. Your teams can perform and react faster than with manual bagging systems.
Keep feed storage costs down through automation.
Product offerings will automatically increase.
Meet deadlines with a steady flow and productive workday.
Your sand filling machine helps keep up with any sandbag project.
Ensure your sandbagging machine has the right capability during floods. Efficient sand packaging is essential during emergencies and extreme weather.
Our machine for bagging will keep up with the race against time during military and other efforts.
How Does a Sand Bagger or Compost Machine Avoid Wasting Time?
Time is money. You can save time and resources with our automatic bagging or compost machines. Bagging machines bag everything from landscaping products to road construction materials.
A manual operation won't get the job done as quickly as our automated systems. Avoid getting stuck on laborious, manual tasks. Flo-Scan's Sandbagger and Compost Machines come complete with a nifty modular sewing system.
Our bagging machine has a single Phase 1.1 Kw Motor. Load, fill and remove the bag in 8 seconds! Our machines are safe and fast.
Avoid injury risk with safe machinery. Our bagging machines are portable. We offer valuable bulk-filling machine support.
Where Can I Get Ultimate Control with Bagging Machines?
Flo-Scan's sandbagger/compost machines give you ultimate control. These include a variety of production aspects. Fill bags with wet or dry products evenly, reliably, and quickly.
Find out everything about increasing your production line today. Contact us to find out more about your bagging machine application options.