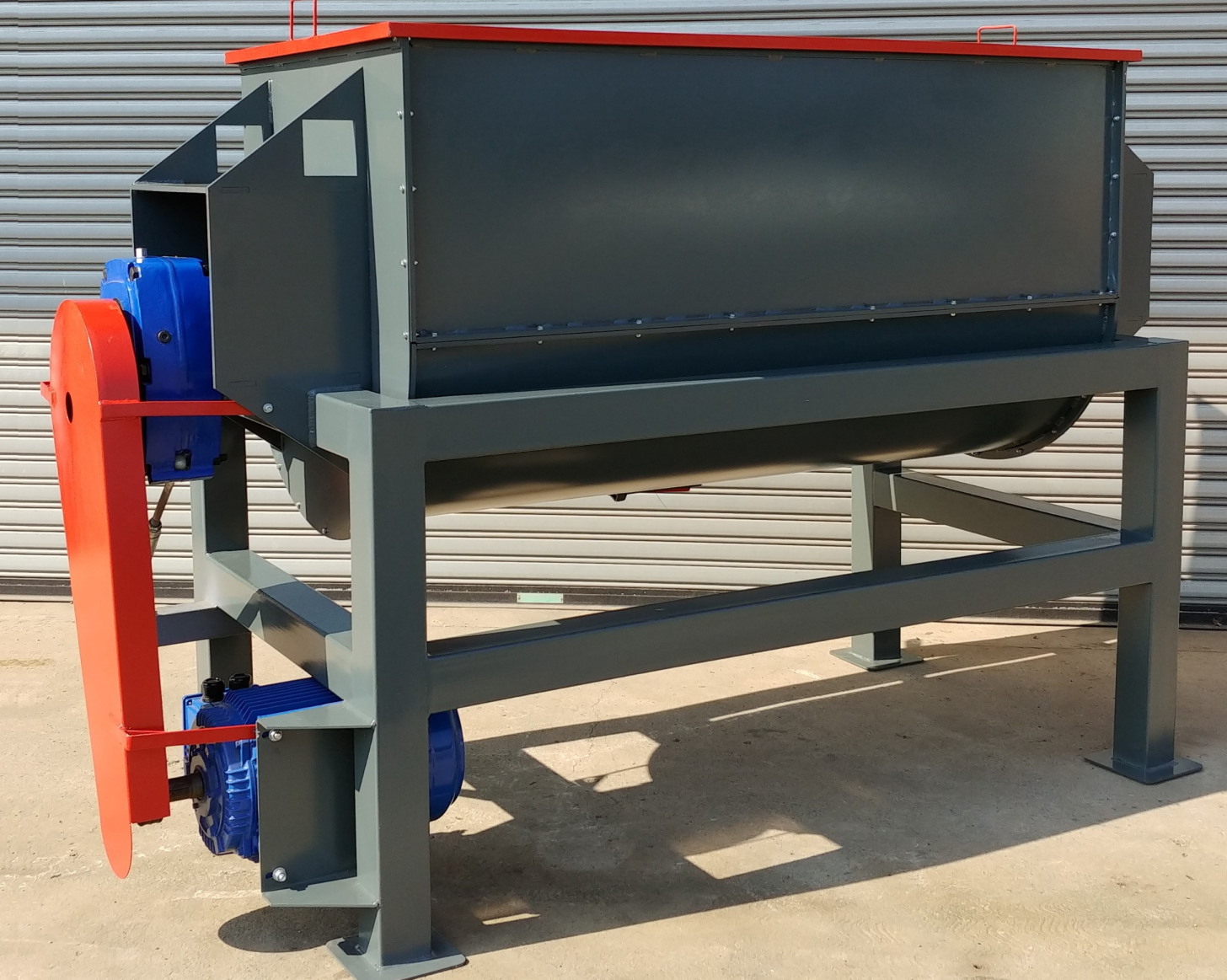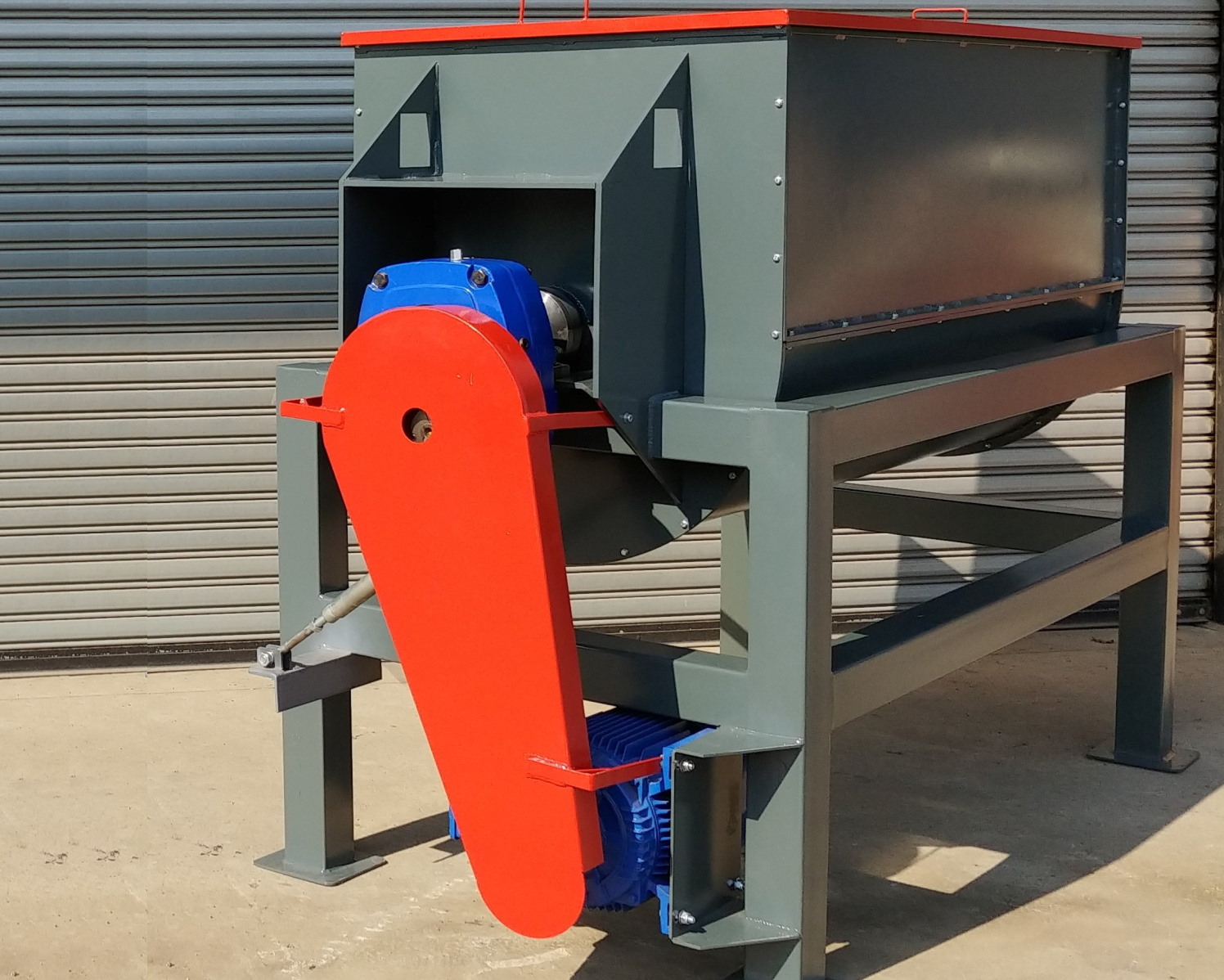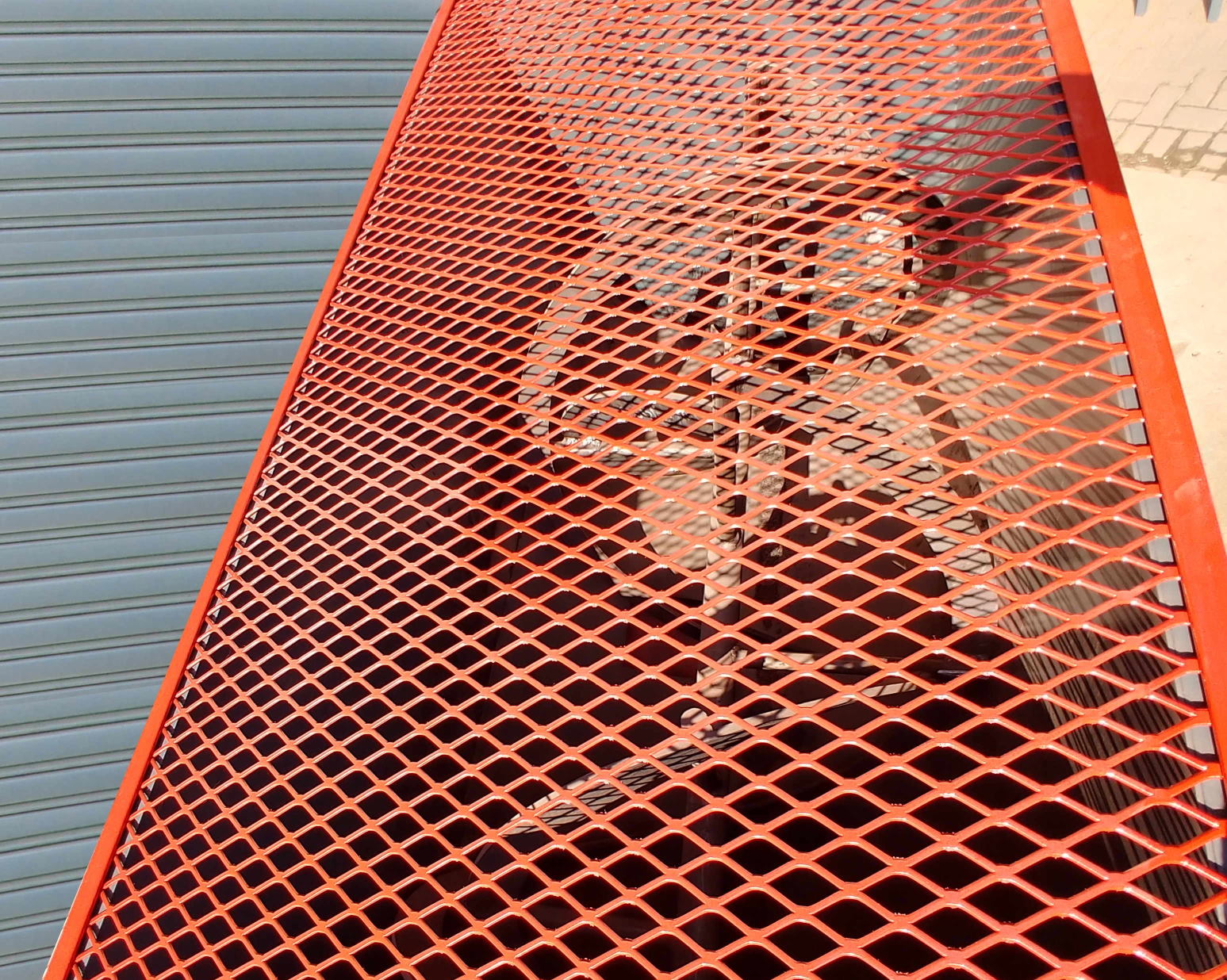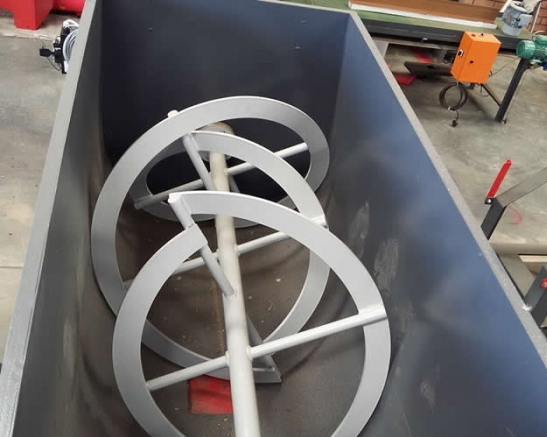 1200 litres

11 kW 380 Volt

2300Lx1900Hx1200W

850kg

Centre discharge
What is a Ribbon Blender Machine?
Ribbon mixers use advanced technology to achieve the high-blending capabilities in many industries, such as the food industry or pharmaceutical industry. Manufacturers of dry powders, granules, and spices use ribbon mixer machines during the manufacturing process.
Other products you can use mixer machines for include chemicals, pharmaceutical products, food, and cosmetics. The efficient mixing of solids with solids, or solids with liquids, is necessary, and this is where a ribbon mixer machine becomes useful.
Why Do We Use Ribbon Blender Machines?
The advancement of ribbon blenders technology ensures we achieve high blending capabilities in our production lines. They are some of the most efficient machines in the market. A ribbon mixer machine delivers the following:
Batch/Continuous Flow Production. Ribbon mixing can be used for batch or continuous flow production. The result is an even, homogenous blend in a vast array of products.
Mixing Solids or Liquids. Ribbon blenders are excellent for mixing solids with solids. They are also good for mixing liquid material with solids.
Accurate Mixing. You can fill almost 2/3 of the container of ribbon blenders to ensure user satisfaction. This will give accurate mixing for the best results.
Ribbon Blender Machine Applications
Ribbon blender machines handle large volumes of dry solids and wet powders. You can use a ribbon blender mixer in a wide range of applications, such as:
Food Industry. They are most often used to produce products such as infant formula, cocoa mix, and instant salad dressing, cake mixes, spices, seasonings, and flavourants.
Pharmaceutical Industry. We use a ribbon mixer machine to assist in the pharmaceutical industry. We also use machines for mixing crystalline products and insecticides.
Pesticides and Chemicals. Applications of ribbon blenders also include pesticides and other chemical compounds.
Raw Materials. They are often used to process raw materials that can later be used in cosmetics and other products.
Features of Ribbon Blender Machines. What Are They?
Blender machines comprise a "U" tank, a shaft, and 2 sets of spiral ribbons. The ribbons are inside another. There is an inner ribbon. There is also an outer ribbon.
Manufacturers have perfectly positioned the ribbons for effortless motion and accurate mixing. The double ribbon action ensures there are no dead spots during mixing.
Blender ribbons impart linear and radial motion for mixing. The triple mixing action is based on successful ribbon agitator construction. This ensures quick, efficient blending of material.
Key Benefits of Ribbon Mixer Machines
Durable standards provide uniformity and shorter turnaround times. The result is cutting back on the cleaning process and less breakage. That's why a ribbon mixer machine can save you money.
Efficiency. Using scrapers and drop bottom discharge minimises leftover material. This reduces bacterial growth.
Sturdy Construction. The stainless steel construction ensures a higher level of cleanliness.
Hygiene. Lanterns outside mixers avoid cross contamination.
High Quality of Product. Feeding is through a hopper. They mounted the hopper on top of the blender machine.
Easy Maintenance. Maintenance is easy. Low mixing time makes this a cost-effective investment.
Flo-Scan's Ribbon Blender Mixer Machine. Key Features:
Our ribbon blender machines have a capacity of 1200 litres. The power needed for running our ribbon blender machine is 11kW 380Volts. The dimensions of the ribbon blender are: 2300L x 1900H x 1200W.
Flo-Scan's ribbon blender weighs 850kg. The most prominent feature of our ribbon blender machine is it has a centre discharge.
Why is a Quality Ribbon Blender Machine Essential for Optimal Results?
The high quality of mixers is crucial for uniform mixing. The blade quality and the outer shell thickness all play an important role. Stability is important, and so, too, is the service life.
The high-speed blender presents the greatest mixing efficiency. The double ribbon blade has a high speed. This gives smooth mixing results. Good sealing is important. This prevents leakage during the mixing process.
Our Ribbon Blender Adheres to High Industry Standards
Convective mixing has never been this easy. If it's smooth mixing of raw materials you seek, we have the answer. Flo-Scan's steel ribbon blender boasts a sturdy design for the efficient mixing of ingredients in industrial applications. Find out more about Floscan products, our products are designed with the complete screening and packaging line and can accommodate factories of various sizes.