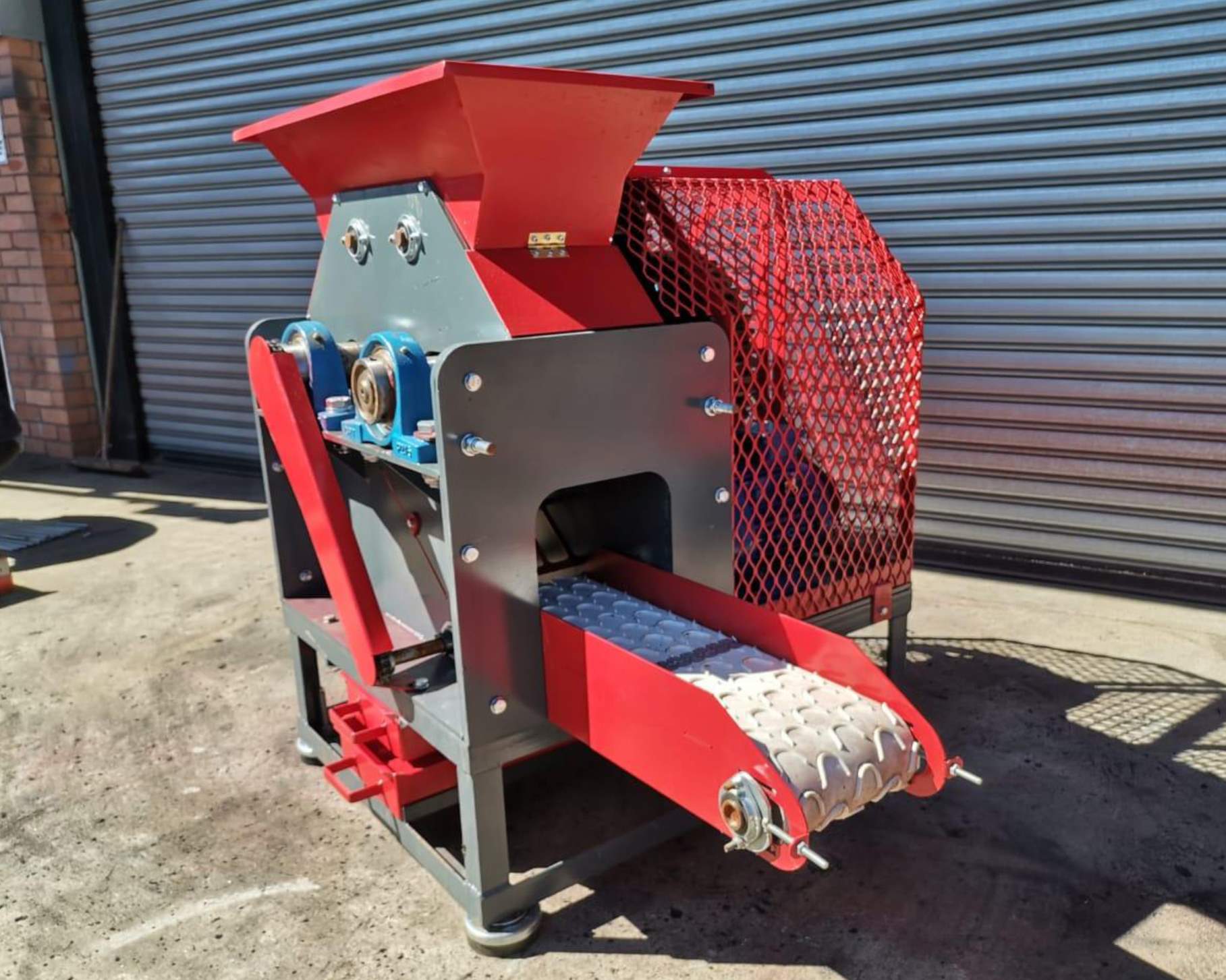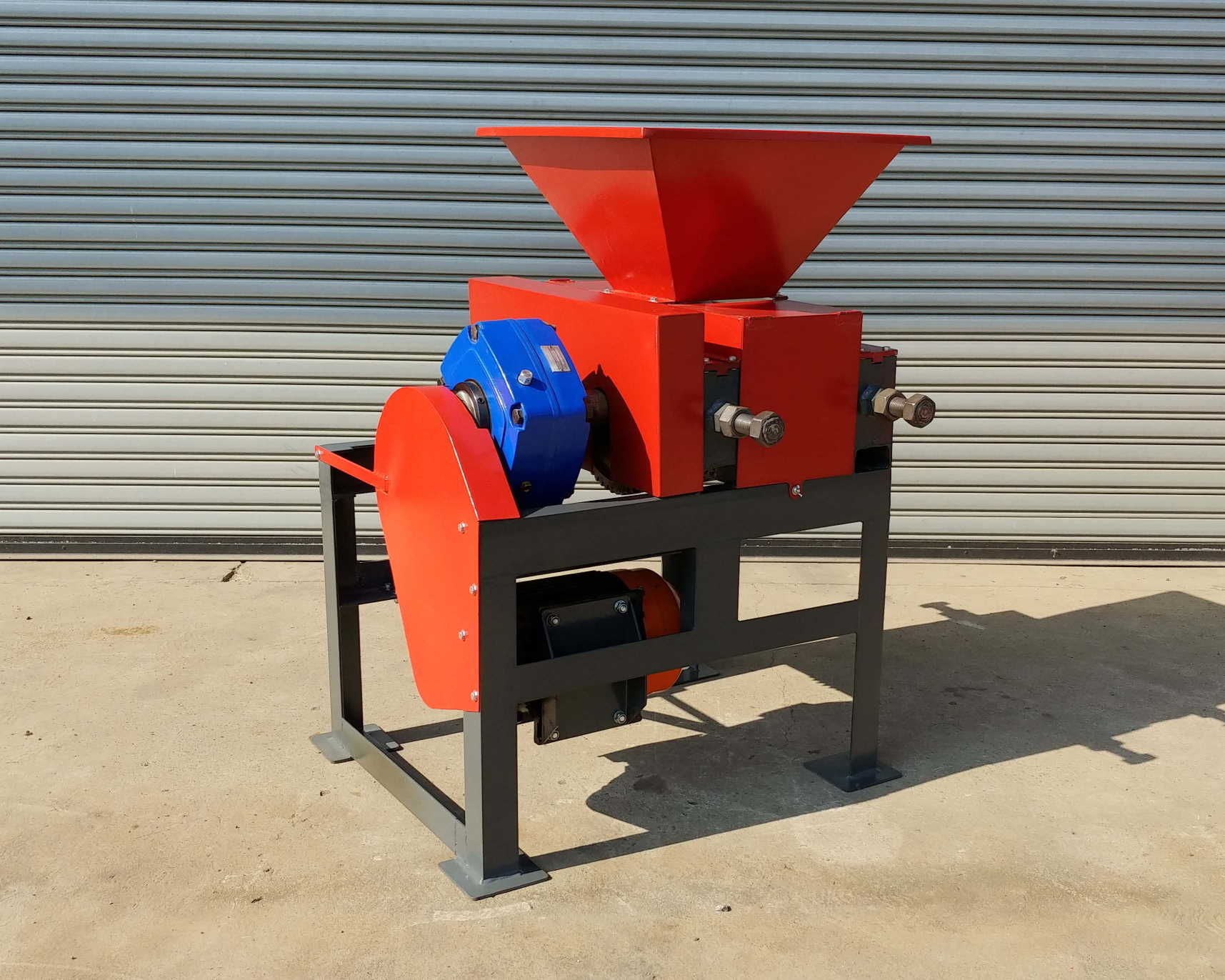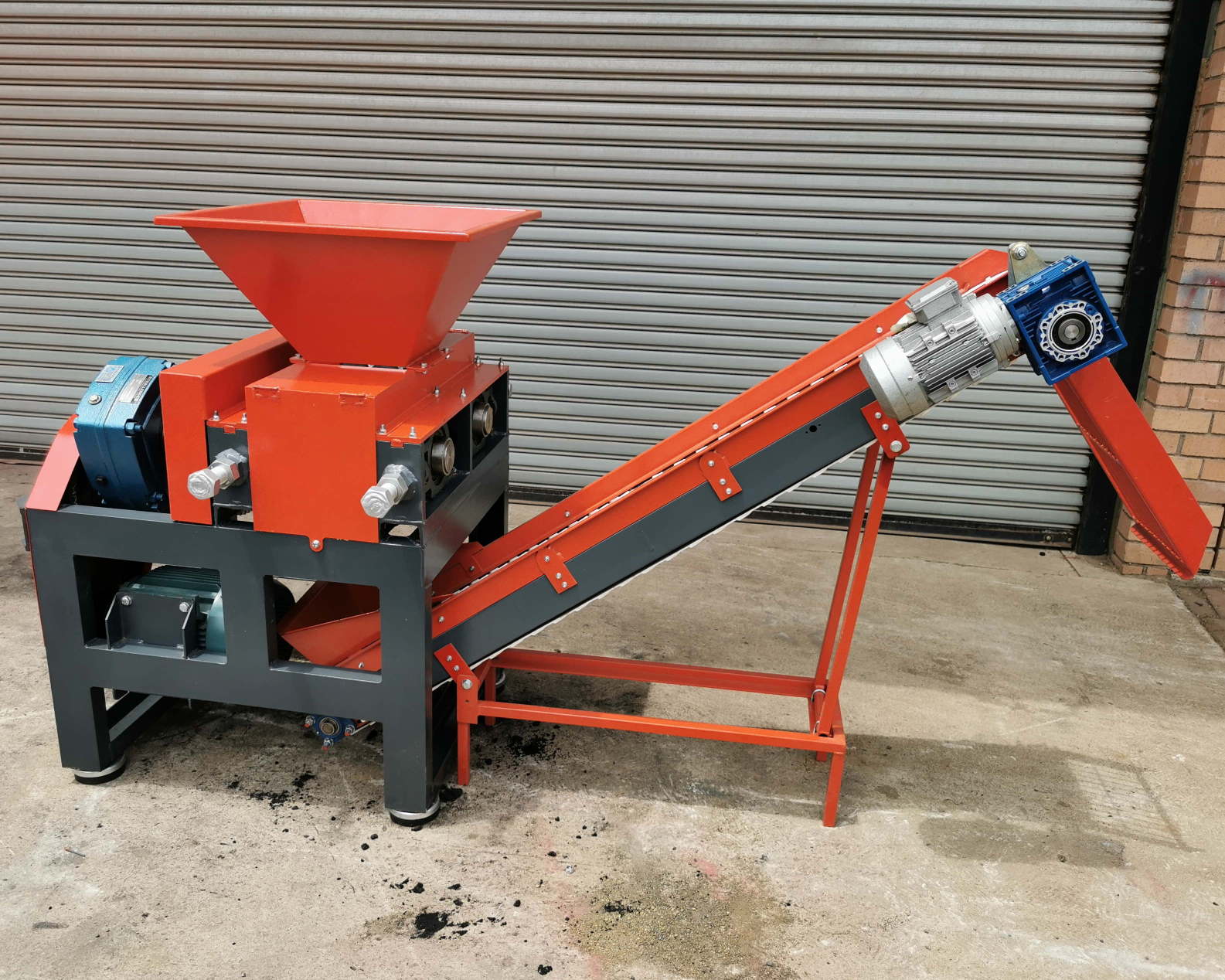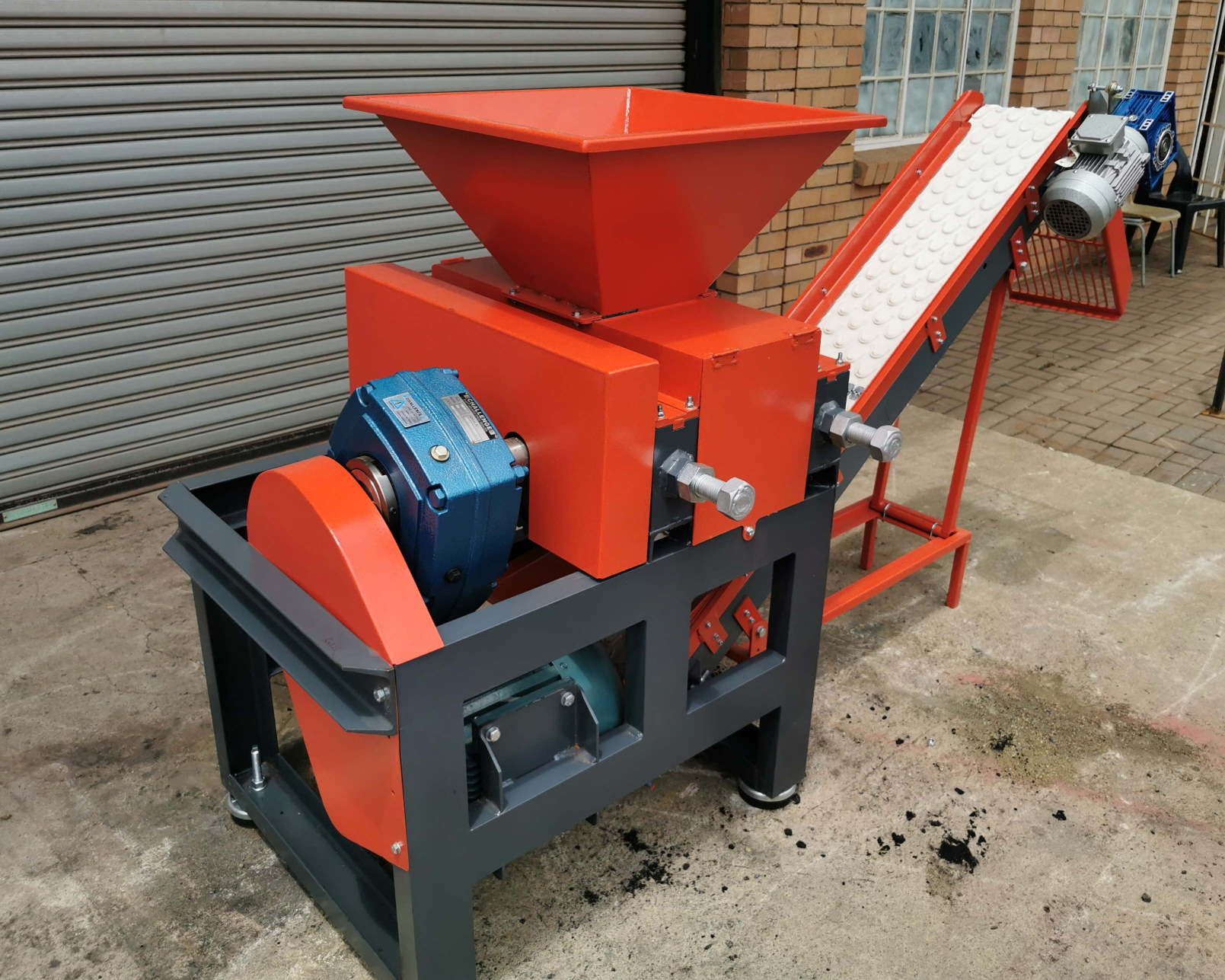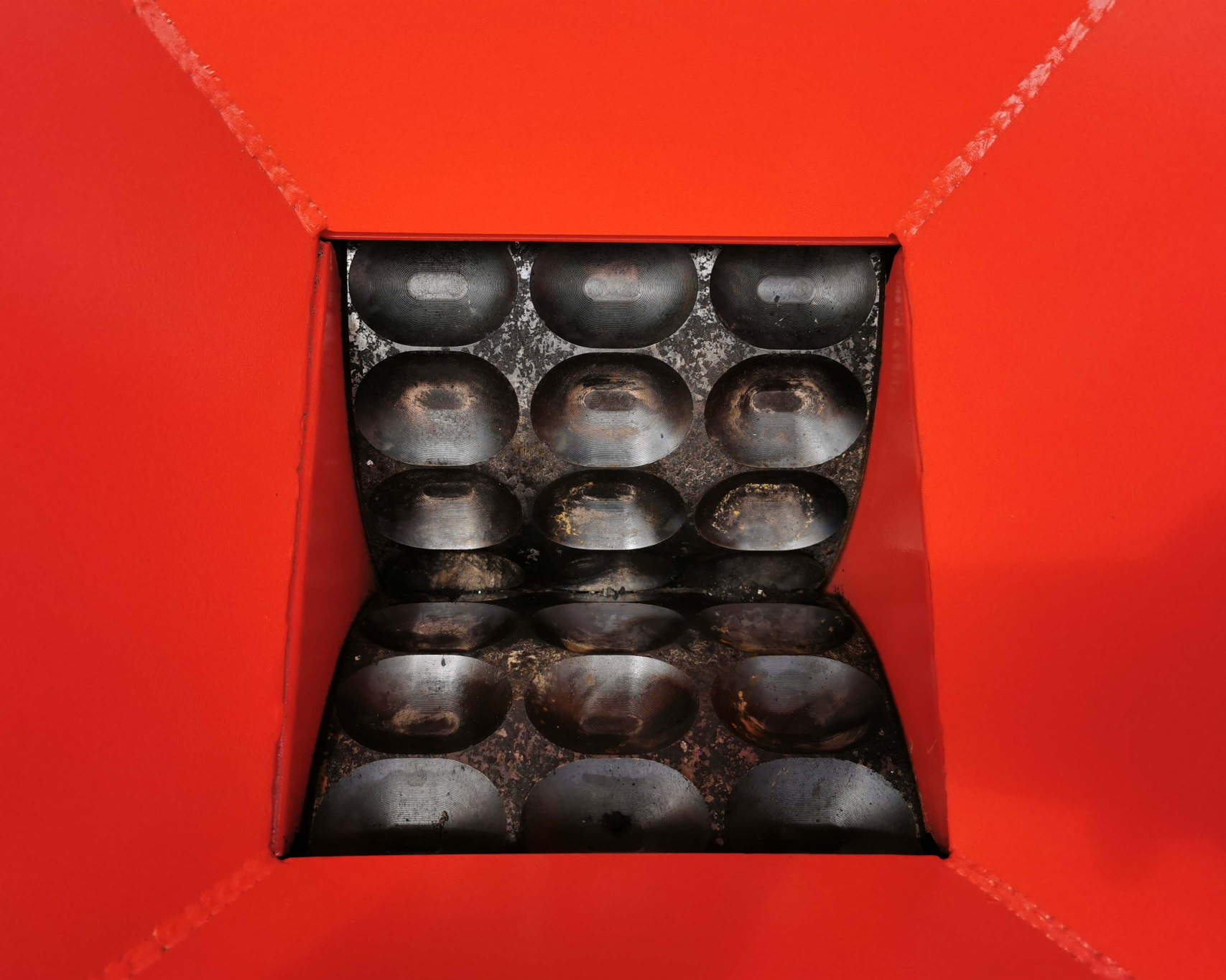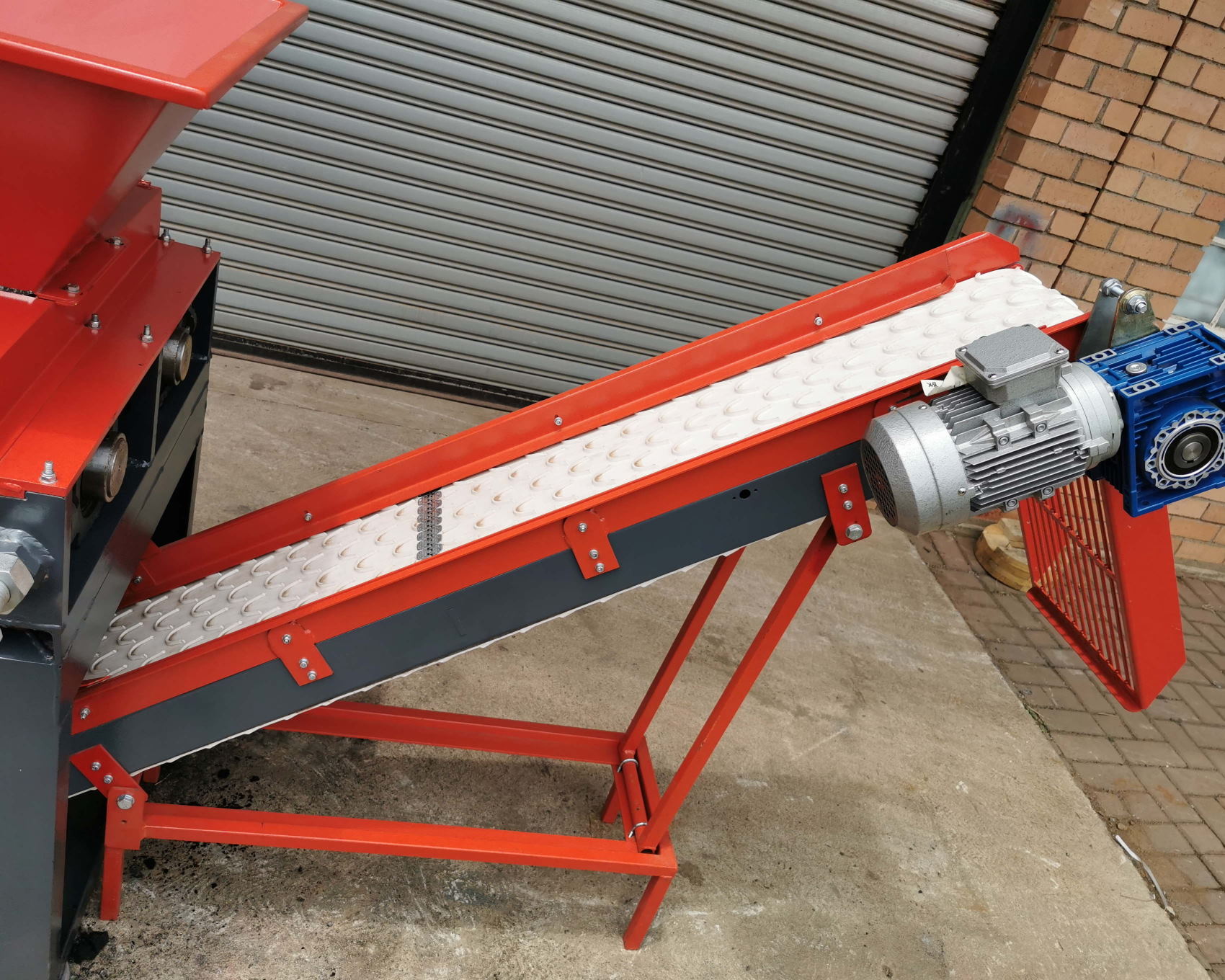 3 ton/hour

5.5 kW 380 Volt

1800Lx1200Hx1200W

750kg

Pillow-shaped briquettes
What is a Charcoal Briquette Machine?
A briquette machine uses coal powder or fine coal to produce coal charcoal briquette products.We use a wide range of organic materials to bind the briquettes. The reason is because the coal dust is often too fine to bind and form briquettes.
During the coal mining process, there is excess coal powder. This is ideal to form the base of the briquettes. The charcoal briquette machine helps produce the oval shape briquettes consumers use from this powder.
What is a Coal Briquette?
We derive the word briquette from the French word briquet. The term comes from the word brique, which in English, is brick.
A briquette is a block of compressed coal dust or other raw materials. Common materials that can be added include sawdust, wood chips, paper, peat, or charcoal. We use all these combustible materials for fires.
A briquette machine makes coal briquettes from coal dust. This raw material forms the basis of your briquettes. We then add other binding properties to the dust to form the briquettes. This is an important part of the briquetting process.
What Are Charcoal Briquettes Used For?
Charcoal briquettes are popular sources of fuel. We use them to light fires in cooking and other applications. South Africans enjoy barbeques (braais) and use briquettes to cook outdoors. A quality charcoal briquette burns a lot longer than other biomass materials.
How Does a Briquette Making Machine Work?
A charcoal briquette press machine compresses combustible raw material. This is an ideal briquette machine to make briquettes. The result is a hard, dense, and compact briquette.
They are high in density. When compared to loose biomass materials, briquettes' density make them better to burn. As a result, they release concentrated energy when burned comparable to burning wood or charcoal.
Raw binding materials that can be used include tree bark, bamboo shavings, and wood wastes. We also use corn stalk, cotton stalk, and soybean stalk binders. We choose a suitable type of binding material. The result is an abundant biomass resource with a low carbon content.
Advantages of Using Briquettes for Fuel
Slow burning. Compression of the materials and the compression processes results in a slow burn.
Enhanced heating value. The reason for this is a low proportion of water and high density. Expect more heat with less fuel from your briquettes. Get more out of your fuel at lower prices.
Low ash, high heat. Briquettes give off plenty of heat with a low ash content compared to coal. Briquettes have an ash content of 2 -10%, whereas coal has an ash content of 20 - 40%.
Longer lasting. Briquettes last longer than wood or coal. They are 40% more efficient than firewood.
Smokeless & environmentally friendly. Briquettes are smokeless and are thus environmentally friendly. There is little ash residue generated. Although this depends 100% on the raw material base. It also depends on the raw materials used for bonding with the charcoal powder.
Easy storage. The shape of briquettes makes storage easy. Shapes include beehive shape, honeycomb shape, pillow shape, and more.
Affordable. We make organic material into briquette shapes for easy stacking. We fashion them out of animal and plant waste. This makes them affordable and sold at good prices. Poorer households enjoy this cost-effective option to burn fuel. It is also a cheaper option for certain industries.
What Are the Advantages of Using a Briquette Press Machine?
Easy to use. The briquette process is simple with our machines. You don't need a briquette plant to make the briquettes.
Easy to transport. The briquette making process is not only easy. It makes it manageable to transport.
In Which Applications Can Briquettes be Used?
We use charcoal briquettes in homes for cooking. We also use them to heat water. One advantage is they take up little space.
We use briquettes in hospitals for heating water and for cooking. This is especially the case in rural areas and in poorer countries.
The ceramic industry uses briquettes in the production of tiles, for pot firing, and in kilns.
Textile factories use High-quality briquettes during the bleaching and drying processes.
Caterers use briquettes for commercial and institutional catering. Examples include catering for residences and hostels. They use them for cooking and heating water.
Food procession plants use charcoal briquettes in their bakeries, canteens, and distilleries. They also use them for drying.
We use briquettes for steaming and heating in industrial boilers.
Poultry farmers use briquettes for incubation. They use heating during the incubation of chicks.
Farmers use briquettes in other agricultural activities. These include tobacco farms (for the curing of tobacco), tea plantations to dry tea, and mills for flour and oil.
We use briquettes as fuel and to fuel electricity.
Where Can I Get My Briquette Machine Products and Machine?
Flo-Scan Technologies specialises in customised machinery for the coal industry. Find the proper size machine for your needs today. Let us help you find a briquette press machine to do the job efficiently.
Turn charcoal powder into high-density briquettes with the right machine and you can achieve slow release, slow burning, high-quality briquettes.